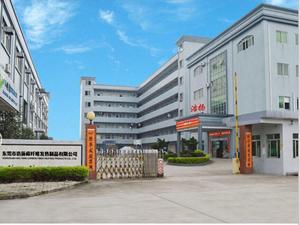 Haoyang's factory covers a landscape of over 10,000 square meters, and is equipped with 14 kinds of different examination devices to control the entire process of product developing and manufacturing, in order that our product design satisfies customer's demands as well as related standards, laws and regulations.
Accessory warehouse
Warehouse is in charge of receiving, inspecting, storing, distributing, retracting, holding and protecting materials.
Cutting fabric
Semi-automatic cutter ensures the tidy, accurate and orderly manner of cutting.
Manufacturing heating chips
Industrial sewers are used to manufacture even, smooth and high precision heating chips that are unlikely to break at the slit during transmission.
Laminating
A. Automated laminating process conforms to the norms to receive a smooth lamination, featuring high efficiency, convenient positioning and high conformance rate, avoiding bubbles, folds and splay marks that will generate in manual laminating.
B. Manual laminating is easily tuned to produce tiny products or client specified products, and is more suitable to produce products of different specifications.
Sewing&hemming
Sewing&hemming enjoys stable technical performance during manufacturing. The process is mainly adopted to fix or adorn the products. A feature of the process goes to delicate patterns such as flowers and irregular shapes that are not only comforting and fashionable, but also represents healthy and caring characteristics.
Cutting
Cutting is done using intelligent cutter which features easy user, enabling one operator to fulfill all the cutting works precisely, accurately and quickly.
Connecting components and inherent wires
Wires are made by ultra soft silicone wire with superior heat endurance, and are punched firmly to components with good contact.
Product Examination
All products go through incoming inspection, manufacturing process inspection, pre-delivery inspection, sampling inspection, type test and nonconforming product disposition before entering the market. Such procedure ensures the conformance and high quality of our products.
Packing
Our packing of products enables control over packaging logo and tracing activities, and avoids confusion in logo or storing area.
Shipment